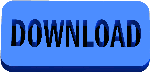 CLICK HERE TO DOWNLOAD A PDF FILE CONTAINING ALL OUR CONTACT INFORMATION AS SHOWN BELOW ON THIS PAGE
By Mail:
Rosary Graphics
P.O. Box 73 - Saint Mary's, KS 66536, USA
By Telephone or Fax:
785-437-2072
By e-mail*

Our website:
www.rosarygraphics.com
*PLEASE NOTE: We now check our e-mails more regularly than before. But if you do not have e-mail, or if you dislike it as much as we do, please feel free to use telephone, fax, or postal mail to contact us, as above. Note that we have occasional difficulties with Fax transmissions.
Our catalog is posted here at the website, and you may also download from
here a printable form for requesting a copy of the print edition.
Thank you and God bless you.